Spring/Fall 2021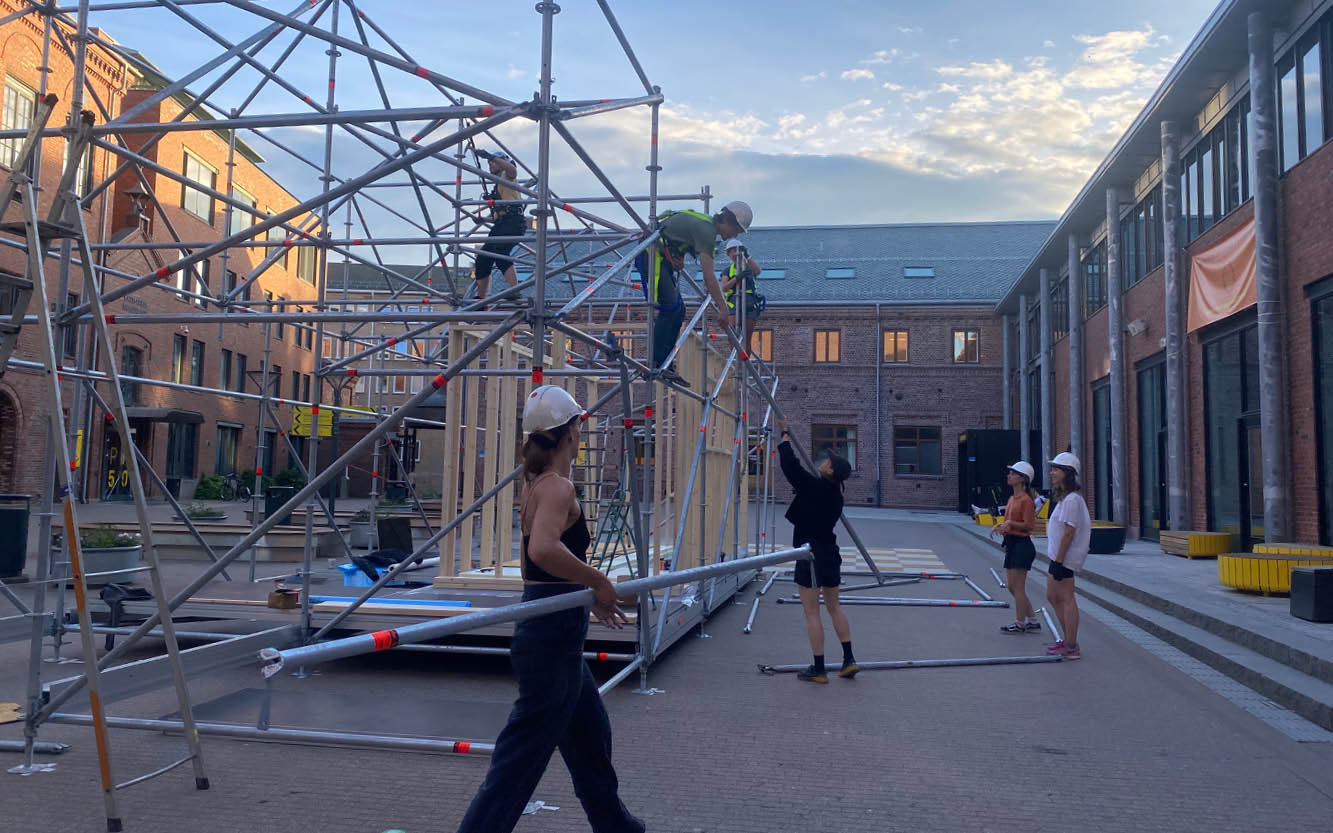 Field Stations:
Lightweight Architecture II
Master Studio. Oslo School of Architecture.
Andrea Pinochet, Lina Broström, Ane Sønderaal Tolfsen
Architectural design studio examining lightness and the logistics of the construction site where participating students had the opportunity to execute a COVID testing station in the midst of the pandemic.
The course was organised like an office, where we designed and built a multi-purpose pavilion that could immediately serve as COVID testing station. The station was used by the students for Oslo's Student Welfare Association (SiO) staff at the OsloMet Campus in Bislett, Oslo.

-
studio guests: Ugo Ribeiro, Tanja Lie, Dagur Eggertson, Florian Kosche, Nina Waaler (OsloMet), Tron Morten Trondsen (SiO), Marthe Røed Halvorsen (SiO)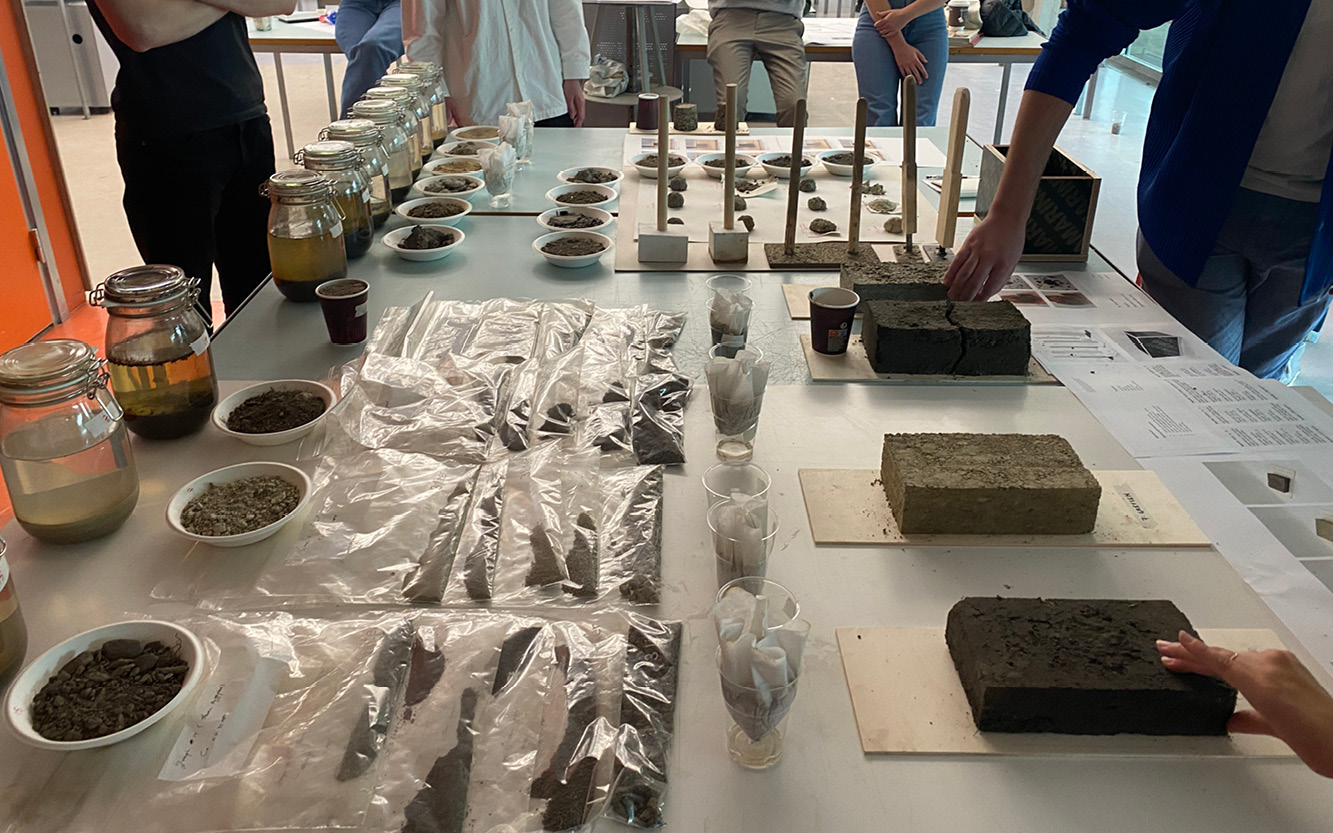 Constructive Logic:




Earth Matters

Master Studio. Oslo School of Architecture.


Andrea Pinochet, Lina Broström

Earth makes some of the oldest buildings on our planet, it is cheap, versatile and easy to upcycle. This architectural design studio sought to learn about its potential use in construction through a historical and technological lense in the Nordic context. Mapping and surveying existing earth buildings in Oslo, testing local soils, learning about material science, and working with reference analysis to understand their current use in other parts of the world.


-
studio guests: Paola Simone, Knut Hjeltnes, Julio Perez, Jonas Lippestad, Solveig Sandness, Amandine Kastler, Matthew Andersson, Kevin Lai
Spring/Fall 2020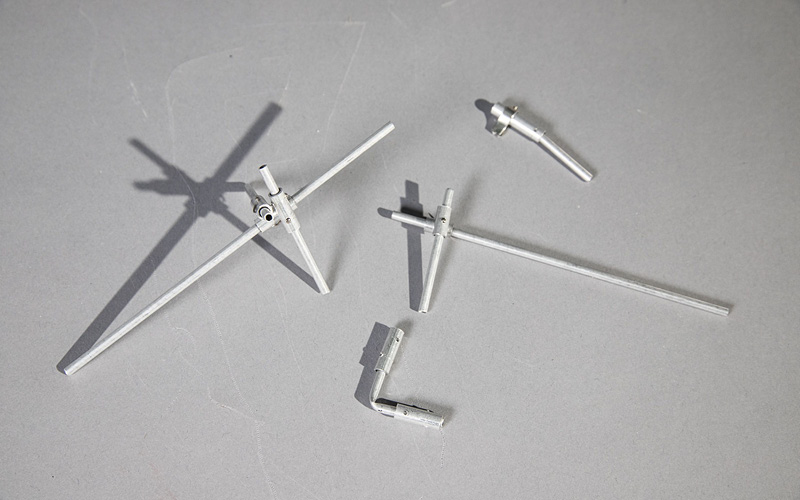 Open Structures:
Constructive Logic
Master Studio. Oslo School of Architecture.
Andrea Pinochet, Lina Broström, Ugo Ribeiro
The studio observed the construction site as a laboratory of scientific management; a place of highly organized labor, fast paced production and diverse social capital. The studio was concerned with the design of a small school that could be mass-produced with quick and easy assembly on multiple sites in the Nordic region, focusing primarily on material experimentation and the design of construction processes.

-
excursion: Stockholm & Mexico City
studio guests: Florian Kosche, David Turnball, Mariana Picolo, Mersiha Veledar, Knut Wold, Malin Heyman, Jonas Lippestad, Martin Brandsdal, Einar Jarmund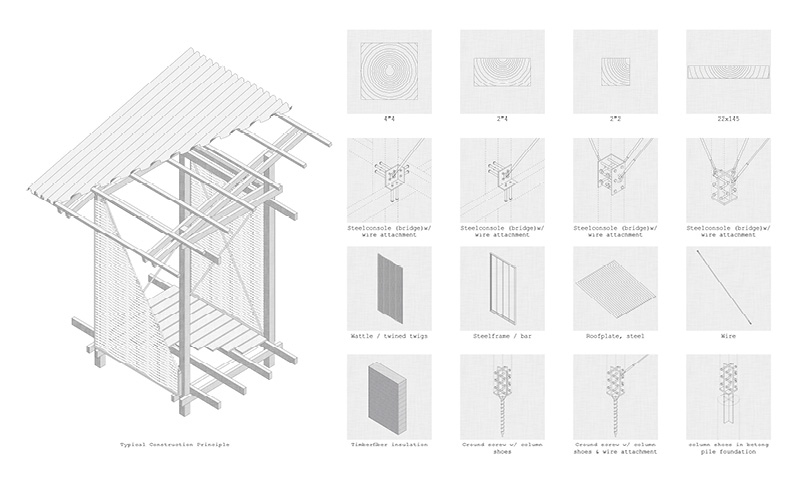 Field Stations:




Lightweight Architecture I

Master Studio. Oslo School of Architecture.

Andrea Pinochet, Lina Broström, Ane Sønderaal Tolfsen

Understanding the field station as a small open structure that seeks to witness, sample and host recurring activities, this studio sought to understand the complexity of a building's life cycle, trying to anticipate not just how it will be built and used, but also how it will be maintained and disassembled.

The studio worked with lightness as a framework to think about ephemeral building — everything that minimises construction material, doesn't weigh much and, therefore, has special properties.


-
studio guests: Fransisco Adão de Fonseca Pedres, Vera Wyller, Kevin Bone, David Tunball, Ugo Ribeiro, Sareh Saedi, Jens Herman Næss, Jonas Lippestad, Juan Ruiz Anton, Sigrún Sumarliðadóttir, Astrid Rohde Wang, Paul-Henri Henn
Fall 2019
Field Stations II:
Natural Taxonomies
Year 4 Studio. Hong Kong University.
Andrea Pinochet
Fourth year design studio working with small educational structures in ancient villages and ecosystems in Hong Kong.
An observatory of sorts, a field station is by definition a post, camp or place intermittently occupied to accommodate activity. Often located in an outlying area or an area where research or a venture is under way.

-
excursion: Oslo
studio guests: Wang Weijing, Juan Du, Mariana Picolo, Lina Broström, Vera Wyller, Juan Ruiz Anton, Laura Sæther, Ane Sønderaal Tolfsen, Roberto Requejo, Thomas Tsang, Gesa Schanwantes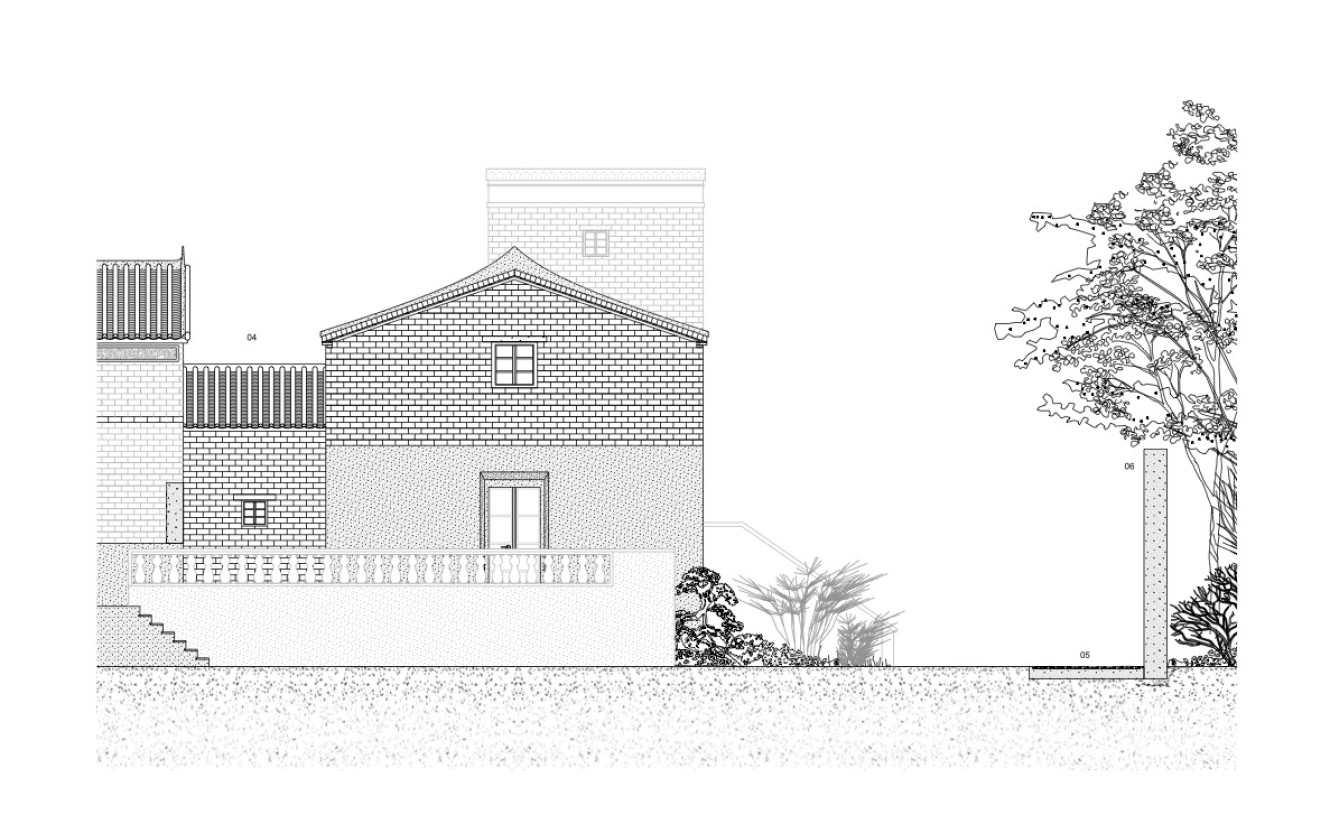 Re-store:


Chungking Express

Master Studio. Oslo School of Architecture.

Andrea Pinochet, Lina Broström, Martin Brandsdal

Using the framework of critical restoration, the studio examined different forms of organized tourism and the impact it has on our built environment.

What role does the tourist have in the maintenance (or destruction) of our built environment? How should architecture mediate between the growing visitor numbers and our icons? While international travel continues to increase, mass tourism has established itself as one of the most lucrative industries, capable of sustaining entire national economies.

Following an analytical phase, participants worked individually on a semester long-design project resulting in specific proposals for the restoration and revitalization of diapearing ancient FungShui villages in Hong Kong.


-
excursion: Hong Kong
studio guests: Vera Wyller, Jack Self, Juan Ruiz Anton, Marco Casagrande, Laura Sæther, Ane Sønderaal Tolfsen, Roberto Requejo, Thomas Tsang, Gesa Schanwantes
Spring 2018
Field Stations: Observatories of the Anthropocene
Year 3 Studio. Hong Kong University.
Andrea Pinochet.
With scattered, inconsistent and sometimes incompatible databases across the world, an increasing number of nature related risks, and the more recent emergence of "alternative facts", the agency of the witness is called upon.
Despite the seemingly superfluous amount of information available today, the collection of data does not cease to be a singular and essential activity of humankind. Collections of specimens and data offer us a glimpse into the entangled history of our planet. Human efforts to improve and exploit our environment have often relied on different form and technologies of measurement.
Tapping into architecture's capacity to synthesize different forms of natural and political data into dynamic spatial models, the studio will aim to develop prototypes for a series of field stations that enable the observation and collection of material and environmental "evidence" (or data).

-
studio guests: Sony Devabhaktuni, Thomas Tsang, Espen Vatn, Nasrine Seraji, Weijen Wan, Natalia Echeverri, Roberto Requejo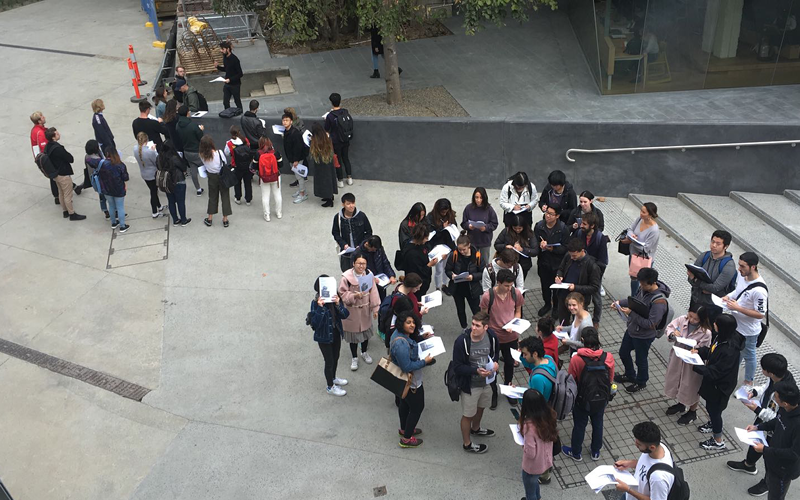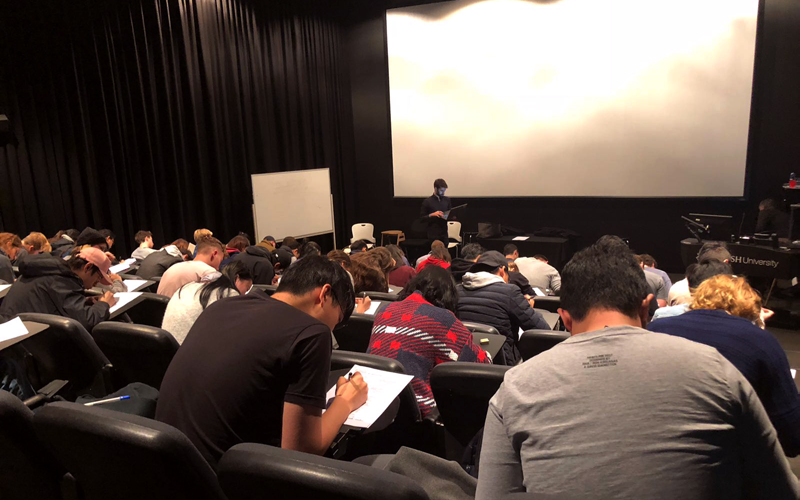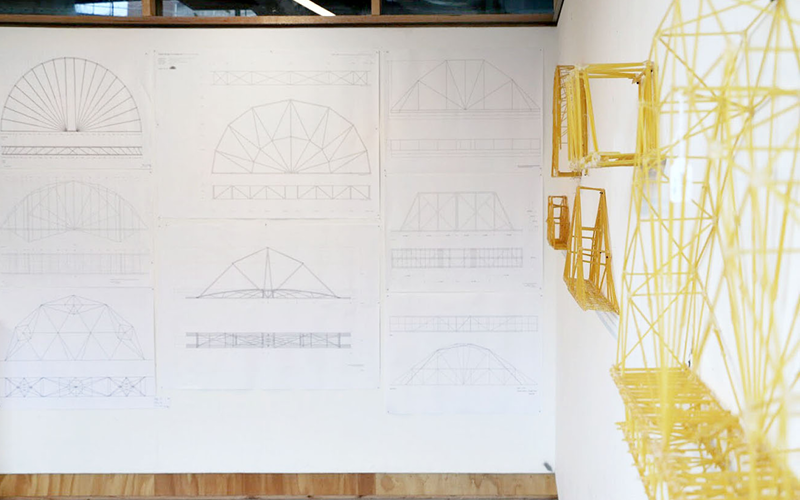 Technology 2: Structures

Year 2. Monash University. Program coordination.

Andrea Pinochet
This is an introductory course to the reading and design of structures. The course departs from the fundamental premise that structure is an integral part of an architectural creation.
In the course, we will trace back a history of construction and material technology in order to examine the physical properties of construction materials; identify and brake down structural concepts; and learn about building techniques through short exercises and the analysis of several case studies.
The seminar will introduce participants to technical drawing, structural elements and connections, material characterization, forces analysis and structural behavior. Working with regular exercises, drawing, modelmaking and site visits, students will learn to read and design simple structures.

-
unit tutors: Erich Wolf, John Bahoric, Eduard Fernandez, Ursula Chandler, Leandro Cappetto
teaching assistants: Isabella Peppard, David Mason, William Osborn
Fall 2017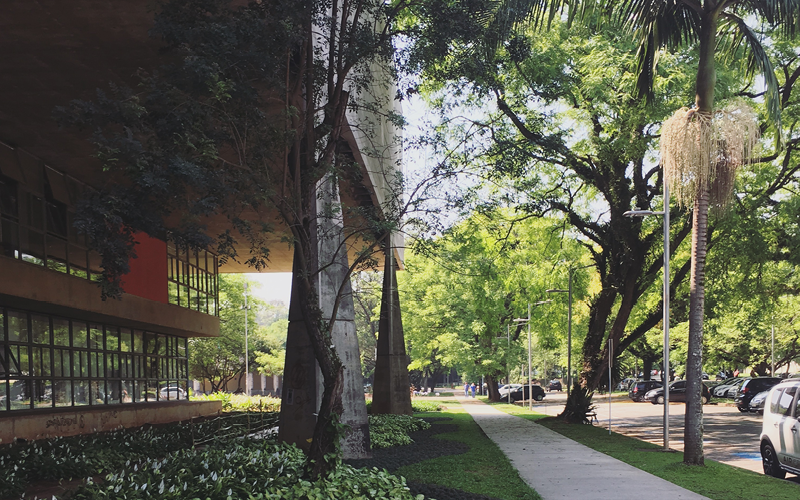 Civic Miniatures
Master Studio. AHO.
Espen Vatn, Jørgen Tandberg, Andrea Pinochet
What is the smallest possible form in which a public ambition in architecture can be manifested?
The studio will focus on small-scale buildings serving public functions. As an alternative to pharaonic scale public prestige projects, we will investigate how small public buildings can be instrumental in developing a direct engagement with a community.
The studio will work on recognizing and developing fundamenta civic qualities in architecture, and investigating how these can be serialized and translated into a specific condition in Sao Paulo, connecting to existing public building programs in Brazil.
The studio will revisit questions of typology and generality in relation
to site, investigating ways in which small (200-400m2), self-contained systematized structures can support
a specific social structure. We will investigate the possibilities for architecture to, in its implementation, be specific to its site condition, and still provide general answers relating
to type and the possibility for serial production.
-
excursion: São Paulo
studio guests: Angelo Bucci, David Turnbull, Adam Frampton, Jimenez Lai, Karolina Czeczeck, Beate Hølmebakk, Alexandre Dlijaicov, Alvaro Puntoni, João Sodré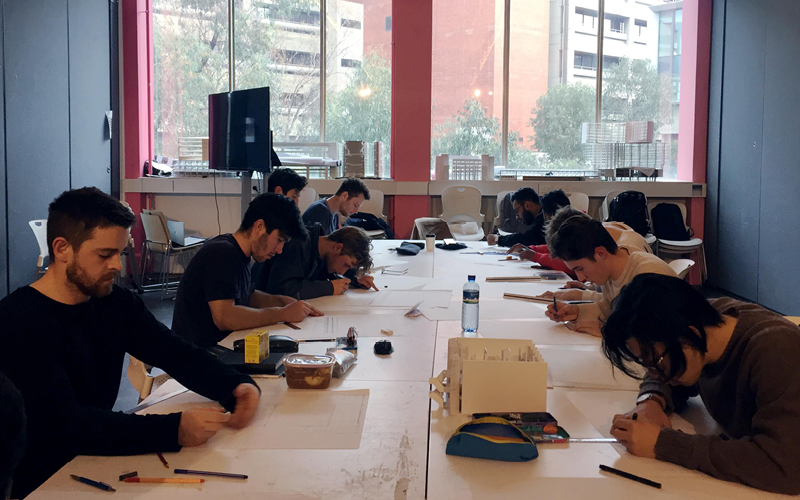 Universals: Architecure of the Post-Nation State
Year 2 Studio. Monash University.
Andrea Pinochet, Espen Vatn
International organizations are intrinsically linked to the birth of modernity. They were founded at the same time as the industrial revolution, modern technology, global capital and the dawn of rapid information flow. Regardless of this 200-year ongoing process of infiltrating boundaries and uniting poles, the wish for the definition of nation states seems to persist, even gain momentum, with cases like Brexit and the looming possibility of Grexit, Scottish Independence and other independence movements in Europe. Parallel to this, new migration patterns across the globe begin to raise questions about the mechanisms citizenship, resulting in ever more subdivisions, discriminatory processes and alienated communities.
This studio will address questions ideological potential of structure, seriality and adaptation by developing spatial and architectural responses to international organizations that work on policies, transnational protocols, procedural systems and standards, as examples of new forms of organizations that go beyond the notion of nation state.
-
Studio Guests: Ari Seligmann, Jacqui Alexander, Tom Morgan, Leandro Capetto, Eduardo Kairuz