Spring 2018
Field Stations: Observatories of the Anthropocene
Year 3 Studio. Hong Kong University.
Andrea Pinochet.
With scattered, inconsistent and sometimes incompatible databases across the world, an increasing number of nature related risks, and the more recent emergence of "alternative facts", the agency of the witness is called upon.
Despite the seemingly superfluous amount of information available today, the collection of data does not cease to be a singular and essential activity of humankind. Collections of specimens and data offer us a glimpse into the entangled history of our planet. Human efforts to improve and exploit our environment have often relied on different form and technologies of measurement.
Tapping into architecture's capacity to synthesize different forms of natural and political data into dynamic spatial models, the studio will aim to develop prototypes for a series of field stations that enable the observation and collection of material and environmental "evidence" (or data).

-
studio guests: Sony Devabhaktuni, Thomas Tsang, Espen Vatn, Nasrine Seraji, Weijen Wan, Natalia Echeverri, Roberto Requejo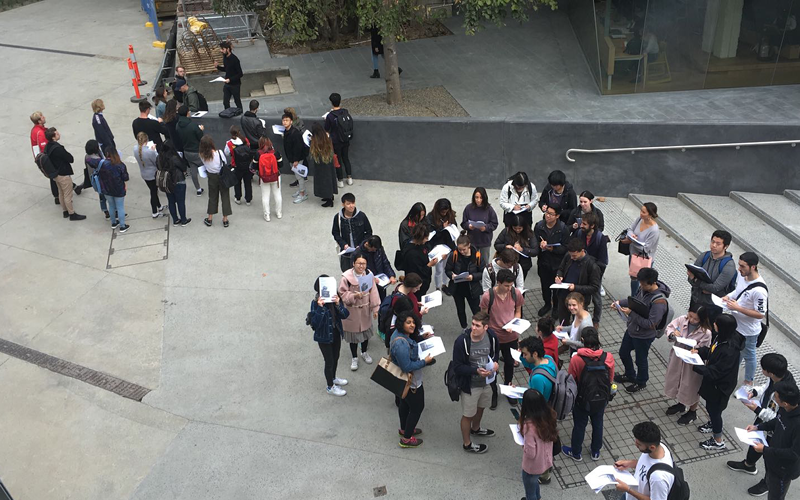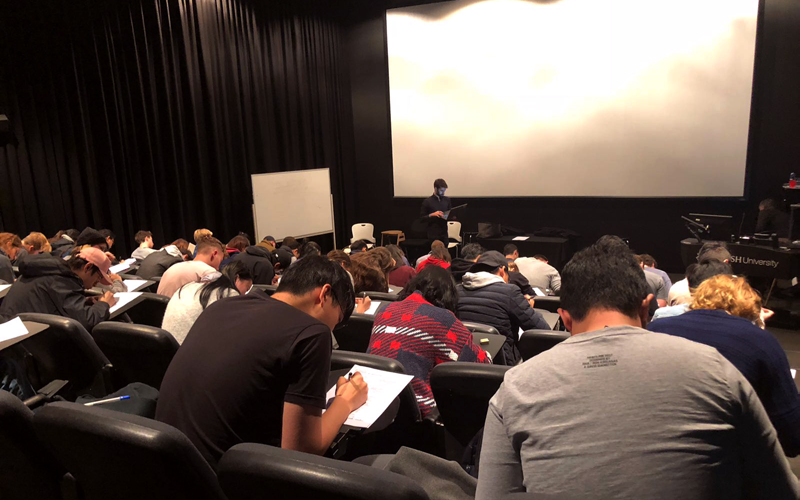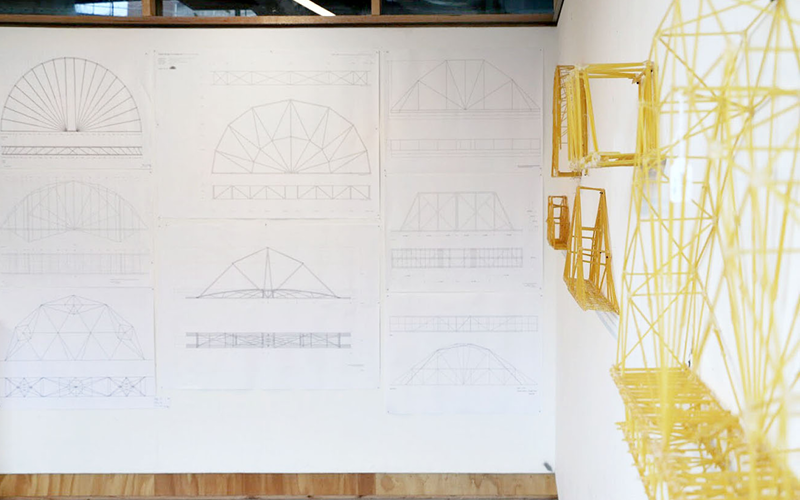 Technology 2: Structures

Year 2. Monash University. Program coordination.

Andrea Pinochet
This is an introductory course to the reading and design of structures. The course departs from the fundamental premise that structure is an integral part of an architectural creation.
In the course, we will trace back a history of construction and material technology in order to examine the physical properties of construction materials; identify and brake down structural concepts; and learn about building techniques through short exercises and the analysis of several case studies.
The seminar will introduce participants to technical drawing, structural elements and connections, material characterization, forces analysis and structural behavior. Working with regular exercises, drawing, modelmaking and site visits, students will learn to read and design simple structures.

-
unit tutors: Erich Wolf, John Bahoric, Eduard Fernandez, Ursula Chandler, Leandro Cappetto
teaching assistants: Isabella Peppard, David Mason, William Osborn